By Urowayino Jeremiah
WARRI—The Member representing the Warri Federal Constituency in the House of Representatives Mr. Daniel Reyenieju has commended the Egbema/Gbaramatu Communities Development Foundation (EGCDF) for their developmental strides, and particularly for their judicious utilization of the funds made available by the Nigerian National Petroleum Development Corporation/ Chevron Nigeria Limited Joint Ventures (NNPC/CNL JV) under the Global Memorandum of Understanding (GMoU) between CNL, Delta State and the EGCDF.
Reyenieju made this known in a chat with Vanguard on Monday.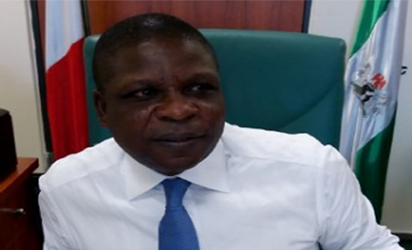 The lawmaker commended the unity, cohesiveness and sense of purpose of the representatives of the various Ijaw communities under the auspices of the Developmental Foundation; particularly in eschewing bitterness and personal interests in favor of the overall interests of the generality of the people of the Egbema and Gbaramatu kingdoms such that seven community projects were successfully completed.
"I am encouraged by this achievement, and I equally urge the Itsekiri component of the GMoU between   CNL, Delta state to emulate this worthy achievement by its Egbema and Gbaramatu counterpart" said Reyenieju.
Reyenieju also urged investors to feel free to invest in the area, noting that the successful completion of this projects under the GMoU is an indication of the peaceful atmosphere currently prevailing in Warri Federal Constituency.
The post Rep commends Egbema/Gbaramatu Communities Devt Foundation appeared first on Vanguard News.
Powered by WPeMatico