President Donald Trump is open to talks between the United States and North Korea, while remaining determined to apply "maximum pressure" over Pyongyang's nuclear program, the White House said Wednesday.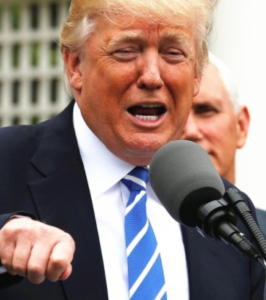 During a phone call with his South Korean counterpart Moon Jae-In, Trump expressed his openness to holding talks with Pyongyang "at the appropriate time, under the right circumstances."
"The two leaders underscored the importance of continuing the maximum pressure campaign against North Korea," White House Press Secretary Sarah Sanders added in a statement that confirmed a South Korea account of the phone call.
The post Trump open to talks between US and N. Korea appeared first on Vanguard News.
Powered by WPeMatico