By Anayo Okoli
UMUAHIA—ABIA State Government said it would deploy the sum of N3.4 billion from the N5.7 billion received as the 3rd tranche of the Paris Club towards clearing arrears of salaries and pension of the state's workers and pensioners.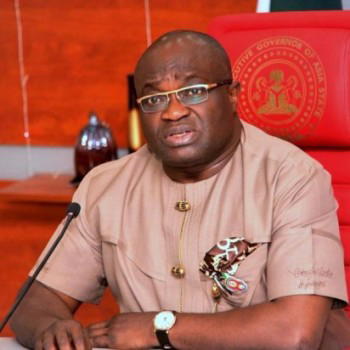 The government said that the process of disbursement of the money to the workers and pensioners has already begun with the Labour dominated disbursement committee rounding off its assignment.
The state commissioner for Finance, Mr. Obinna Oriaku who announced this while briefing journalists in Umuahia, explained that the N3.4 billion represents 60% of the amount received in the 3rd tranche and expressed the hope that by  tomorrow,  about 70% of the intended recipients would have received their money as the banks have been instructed accordingly.
A breakdown of those to benefit from the payment indicates that primary school teachers would get one month salary to bring their level of payment to the month of October while the pensions would receive two months pay which takes care of their April and May 2017 salary and the local government pensioners would receive one month to take them to June.
Oriaku said the staff of Hospital Management Board are to receive two months; Abia State Basic Education Board, ASUBEB, would get two months and Secondary Education Management Board, SEMB, would also get two months payment of their arrears.
The post Abia govt to expend N3.4bn Paris Fund on salary arears, pensions appeared first on Vanguard News.
Powered by WPeMatico