By Ikechukwu Amaechi
Something is fundamentally wrong with our politics. The winner-takes-all mentality makes every contest for power a zero-sum-game, which in essence reduces elections to a do-or-die affair.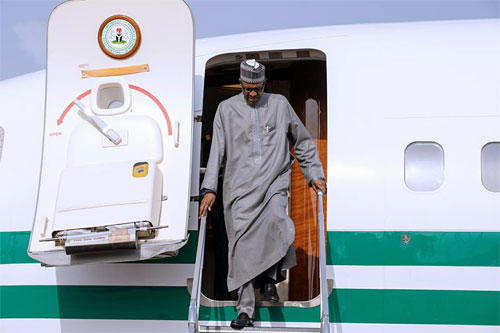 Agreed, contest for political power all over the world is a serious affair, but there is a twist to it in Nigeria that befuddles. Elsewhere, people seek public office to promote public good. Not in Nigeria where citizens are perceived, and in fact treated by their leaders, as superfluous, expendable commodities. Those in power seem to take delight in their policies inflicting maximum hardship on the people, who are forced daily to endure the ugliest things their governments throw at them.
An example is what happened on Saturday, January 6, 2018, when tens of thousands of Nigerians were dehumanized by Delta State government.
It was a day the Dr. Ifeanyi Okowa-led government decided to hold local election. Such an inauspicious day!
Delta is a gateway state in every sense. Most Southeast and South-south states are easily accessed through the River Niger Bridge. So, for anybody travelling from the two southern zones to the Southwest or even some parts of the north, Delta State is the shortest and perhaps less hazardous route. Any other route is bound to be longer and more treacherous.
Saturday, January 6, was bound to be an auspicious date in the 2018 calendar. Most people that travelled for Christmas and New Year celebrations were to resume work on Monday, January 8. Most schools across the country resumed same day. It wouldn't have been difficult, therefore, for any discerning government to figure out that most people would travel back to their places of residence on the weekend preceding January 8.
And that was the day Delta State decided to hold its local government election. To be clear, there is nothing wrong in holding LG poll. If anything, the fact that a state helmsman could summon the political will to do so in this era when some governors are recklessly flouting the constitution on that issue is commendable. Some people have also argued that the election date was not just fixed and, therefore, shouldn't have caught anyone unawares. As harebrained as the argument is, because to expect a non-Delta indigene to take more than a cursory interest in a local council poll is to stretch the limits of sensibleness and reasoning, its purveyors are still entitled to their opinion.
But what is intolerable is the fact that to hold a local election, the Delta State government imposed a curfew on Friday and shut down the entire state on Saturday, closing its borders till 4 p.m.
You needed to be at the Onitsha end of the River Niger Bridge on Saturday to appreciate the trauma fellow Nigerians were subjected to because a state was conducting a local government election, a poll that ironically had nothing to do with most, if not all, of those shut out of the state and trapped in that bizarre gridlock for well over eight hours.
Why would a federal highway be shut down for hours because of such a flimsy reason? Why would an entire state be on a lockdown for almost two days because it is holding local government election?
As I sat stoically in my car on Saturday at the Onitsha end of the Niger Bridge with my entire family from 9 a.m. to 4 p.m. when the siege was finally lifted and looking at the hundreds of vehicles and thousands of human beings all around me, I couldn't but paint series of tragic scenarios in my mind. What if there is a medical emergency? How can the person get to the nearest hospital? When a woman in a state of hysteria started yelling, running back and forth, begging for onions to save her convulsing child, my heart sank. Good Samaritans, mostly women, quickly unpacked bags containing foodstuff in search of onions. What if the situation was not an "onion matter?"
I jumped out of my car, literally, to beg a guy who was lighting a cigarette to stop. It was too risky. What if there was a fire outbreak? Can anybody imagine how colossal the disaster would have been?
Ok, the government shut down the state to hold local poll. What arrangement was put in place to ameliorate the sufferings of those who were going to be adversely affected by the decision? In other climes, such contingency measures would have been put in place for public good.
Let me be clear here. The issue goes beyond Governor Okowa, Delta State government, the opposition Peoples Democratic Party (PDP) or the ruling All Progressives Congress (APC).
It has everything to do with the impunity of the Nigerian elite, particularly the political elite, and the system that tolerates and even celebrates such absurdities.
Why must the entire country or state be shut down during elections at this digital age, an era when citizens of other countries now choose to vote by mailing their ballots?
Organising an election is not a rocket science. Even if it is, we are not reinventing the wheel. So, why are we not moving with the times? Why are we retrogressing in all the indices of human developing and yet claim to be the giant of Africa? In several African countries, even Ghana, businesses, schools, hospitals are not shut down for elections. People take their children to school, go to the polling booths to cast their vote and go to work to earn a living for the day.
And to imagine that there was a time in the not too distant past when children went to school on election days and eligible voters cast their votes and still went to work in this same Nigeria.
Yet, 19 years into this democracy, we are thriving on absurdities. And the situation is getting worse. In almost all the standalone governorship elections held recently, the number of security operatives deployed in the affected states were more than the voters who turned out to cast their ballots. Movements used to be restricted only on the Election Day. But even that is changing. During the November 2017 governorship election in Ananmbra, movements were restricted on Friday, November 17, and on the day of election, Saturday, November 18. Now, Delta State has borrowed the template, imposing a curfew on the eve of a local government election and shutting down the state the following day. It has started and at this rate, time will come when movements will be restricted in the country or a state for an entire week to hold election.
Do those in power ever consider what it costs each day Nigeria is shut down?
Consumption as opposed to production
As Prince Adekanmi Ademiluyi aptly put it, "A society that is based on consumption as opposed to production cannot be bothered about the opportunity costs of this charade (lockdown)."
But there is enough blame to go round. Nigerian leaders are as guilty in their impunity and crass indifference to the welfare of the people as the citizens who in their docility refuse to speak truth to the power of those who superintend over their affairs.
The legendary ability of Nigerians to keep hope alive for a brighter morning even during their darkest nights has become a liability rather than an asset.
After the excruciating pains inflicted on them by their leaders, and all the curses and vituperations, all those trapped in that hellish gridlock started their cars and sped off as if being pursued by evil spirits. Some slept in Asaba, Benin, etc., and incurred extra expenses they did not bargain for.
Nobody will deem it fit to approach the courts to test the legality of restricting movements on federal highways because a state was holding local government election.
The trauma will be forgotten until the next election-induced lockdown. But that is not the way to go. This nonsense must stop. Nigerians must demand their rights from their leaders, one of which is the constitutionally guaranteed freedom of movement, even on election days as it is done in other responsible nations.
Ikechukwu Amaechi is theMD/Editor-in-Chief, TheNiche on Sunday newspaper, Ikeja, Lagos, Nigeria.
The post Impunity of the Nigerian State appeared first on Vanguard News.
Powered by WPeMatico